Biography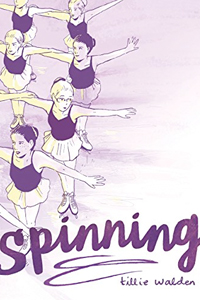 Tillie Walden is a cartoonist and illustrator from Austin, Texas. She is the creator of six graphic novels, including the Eisner award-winning Spinning, a graphic memoir about the decade of her life devoted to figure skating, and what happens when you outgrow your passion and must find your own voice. Walden has also earned two Ignatz Awards for her early works. She is a graduate of the Center for Cartoon Studies, where she now teaches. She lives in Vermont with her wife and cats.
Website: https://www.tilliewalden.com
---
Session: Behind the Panels: Creating Graphic Novels for Younger Readers
Cartoonist Jarad Greene (Scullion: A Dishwasher's Guide to Mistaken Identity, and A-Okay) and Tillie Walden (author of the Eisner award-winning memoir Spinning!) share how they make comics from early sketches to final artwork.
All sessions by Tillie Walden