Biography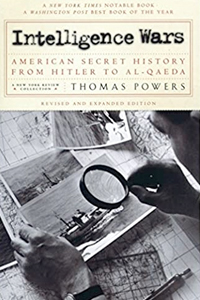 Thomas Powers is a Pulitzer Prize-winning journalist, intelligence expert, and the author of nine books (The Killing of Crazy Horse; Intelligence Wars: American Secret History from Hitler to Al Qaeda; The Man Who Kept the Secrets: Richard Helms and the CIA; and a novel The Confirmation). He lives in Vermont where he is currently working on a book about his father. He is also one of the four founding partners and editors of Steerforth Press, a literary trade publishing house.
Website: www.steerforth.com
---
Event: In from the Cold
American writer, spy novelist, and former CIA officer Valerie Plame joins Robert Kerbeck, award-winning author of Ruse: Lying the American Dream from Hollywood to Wall Street, to talk leaks, sneaks, and other assorted spy stories. With an introduction by Pulitzer Prize-winning journalist and intelligence expert Thomas Powers.
All sessions by Thomas Powers