Biography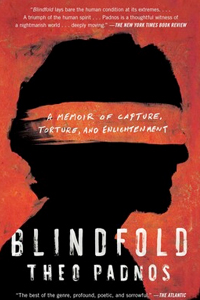 Theo Padnos is a journalist who writes about the Muslim world. The New York Times Book Review described his book Blindfold: A Memoir of Capture, Torture, and Enlightenment as "a triumph of the human spirit". He is currently working on a novel he began in prison in Syria which describes the right-wing takeover of a Vermont community.
Website: https://www.bookpage.com/interviews/26003-theo-padnos-nonfiction
---
Session: Writing While the Bombs are Falling: My Creative Experience in a Society Under Siege.
Toward the end of two years of imprisonment in the rebel-controlled regions of Syria, journalist Theo Padnos (author of Blindfold: A Memoir of Capture, Torture, and Enlightenment), was allowed a pen and paper. Padnos discusses the novel he wrote during that time, a story of a society slipping away from conventional morality, and why he felt he had to tell this story
All sessions by Theo Padnos