Biography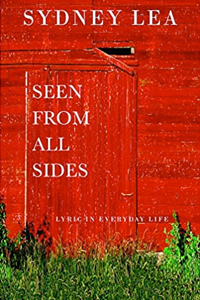 Sydney Lea is a former Pulitzer finalist, winner of the Poets' Prize, served as founding editor of New England Review, and was Vermont's Poet Laureate from 2011 to 2015.  He is the author of 23 books, the latest "Seen from All Sides: Lyric and Everyday Life," essays; fourteen of these volumes are poetry collections, the most recent of which is Here (Four Way Books, NYC, 2019). In 2021, he was presented with his home state of Vermont's most prestigious artist's distinction: the Governor's Award for Excellence in the Arts.
Website: https://www.sydneylea.net
---
Event: Vermont Poets Laureate
A special gathering with Chard deNiord (author of six collections, including In My Unknowing) and Pulitzer Prize finalists Sydney Lea and Mary Ruefle, longlister for the 2019 National Book Award in Poetry.
Sponsored by the Davenport Fund
All sessions by Sydney Lea