Biography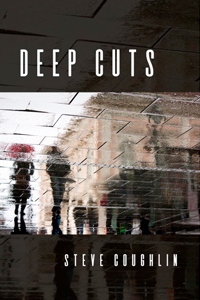 Steve Coughlin is the author of two full-length collections of poetry, Another City and Deep Cuts. Coughlin has published poems and essays in several literary journals and magazines, including the Gettysburg Review, New Ohio Review, Michigan Quarterly Review, Gulf Coast, and Slate. He lives in Gunnison, Colorado, where he coordinates the undergraduate Creative Writing program at Western Colorado University and also teaches in Western's MFA Nature Writing program.
Website: https://www.facebook.com/finishinglinepress/posts/4324683724250390
---
Session: The Memoir in Poetry
Deep Cuts author Steve Coughlin ("hoping perhaps to rectify—to rewrite—all those long-ago moments that went awry") and Sean Prentiss (winner of the National Outdoor Book Award and finalist for the Vermont Book Award for Finding Abbey) share their new memoirs-in-poems while talking about the joys and pitfalls of writing truthfully about our own worlds through poetry.
All sessions by Steve Coughlin