Biography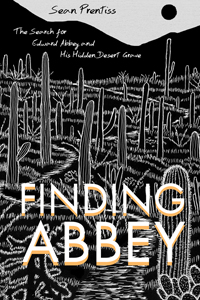 Sean Prentiss is the author of Finding Abbey: the Search for Edward Abbey and His Hidden Desert Grave, which won the National Outdoor Book Award, and Crosscut: Poems. He co-wrote two textbooks, Environmental and Nature Writing and Advanced Creative Nonfiction. Prentiss is co-editor of The Science of Story: The Brain Behind Creative Nonfiction. He and his family live on a small lake in northern Vermont, and he serves as an associate professor at Norwich University.
Website: https://www.seanprentiss.com
---
Session: The Memoir in Poetry
Deep Cuts author Steve Coughlin ("hoping perhaps to rectify—to rewrite—all those long-ago moments that went awry") and Sean Prentiss (winner of the National Outdoor Book Award and finalist for the Vermont Book Award for Finding Abbey) share their new memoirs-in-poems while talking about the joys and pitfalls of writing truthfully about our own worlds through poetry.
All sessions by Sean Prentiss