Biography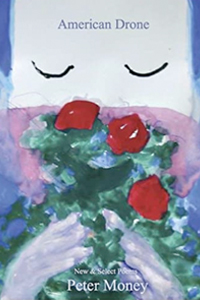 Peter Money's books of poetry include hybrid works such as the prose-poem sequence with Saadi Youssef, To day – minutes only; the poetry/music collaboration Blue Square; Che: A Novella In Three Parts; and a book of translations, with Sinan Antoon, of the Arab Modernist Saadi Youssef. His most recent collection is American Drone: New and Select Poems. Money's debut novel Oh When the Saints—a coming of age story set in Ireland—has garnered critical acclaim on both sides of the pond.
Website: https://www.petermoney.com
---
Event: Los Lorcas: Poetry in Concert
Celebrating their new release Last Night in America, poets Partridge Boswell and Peter Money, along with guitarist Nat Williams, fuse poetry and music in a passionate and surprising mash-up. Los Lorcas blur boundaries between spoken word and song, weaving poetry with Andalusian ballads, blues, rock, folk, reggae, hip hop, Americana and jazz in pursuit of the cante jondo (deep song) championed by Federico Garcia Lorca.
All sessions by Peter Money