Biography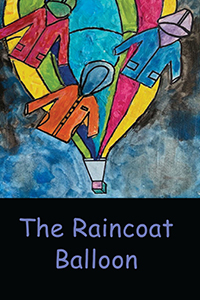 Levi Goodan is the co-author and illustrator of The Raincoat Balloon which has also been adapted to theatre by Chandler Center for the Arts. Goodan has also directed a short environmental film, The Color of Our Earth which was screened at the 2019 Colorado Environmental Film Festival. As well, he was recently recognized by Senator Hassan as the 2021 October "Granite Stater of the Month".
---
Session: Co-authoring COVID: Rethinking Children's Literature Post Pandemic
Poet Kimberly Burwick and her ten-year-old son, Levi Goodan (illustrator), discuss their collaboration, The Raincoat Balloon, created during the first wave of lockdowns. A story of hope and resilience, the book offers a springboard toward a "new normal".
All sessions by Levi Goodan