Biography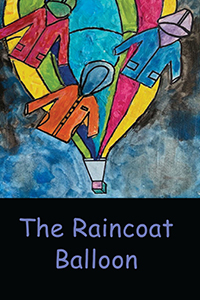 Kimberly Burwick was raised in Worcester, Massachusetts. She is the author of six books of poetry including her new collection, Out Beyond the Land (Carnegie Mellon University Press, 2022). Burwick also has earned six Pushcart Prize nominations and is the recipient of the C.P. Cavafy Prize awarded by Poetry International. She currently teaches at Colby-Sawyer College and lives in Meriden, New Hampshire with her husband and their ten-year-old son.
Website: http://www.kimberlyburwick.com
---
Session: Co-authoring COVID: Rethinking Children's Literature Post Pandemic
Poet Kimberly Burwick and her ten-year-old son, Levi Goodan (illustrator), discuss their collaboration, The Raincoat Balloon, created during the first wave of lockdowns. A story of hope and resilience, the book offers a springboard toward a "new normal".