Biography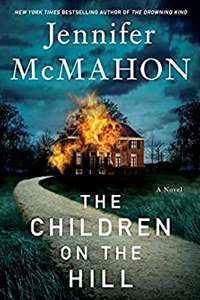 Jennifer McMahon is the New York Times Bestselling author of eleven novels, including Promise Not to Tell, The Winter People, and her latest, The Children on the Hill. She has written about ghosts, serial killers, shape-shifting monsters, an evil fairy king, a kidnapping rabbit, and a terrifying swimming pool. Jennifer lives in Montpelier, Vermont (in a creepy old Victorian on a hill) with her partner, Drea, and their daughter, Zella.
Website: https://www.Jennifer-mcmahon.com
---
Session: Welcome to Vermont: Home to sorcery, secrets, mystery, and mayhem.
A conversation between Trish Esden author of the new Scandal Mountain Antiques Mystery series and the Northern Circle Coven series and Jennifer McMahon, New York Times bestselling author of eleven suspense novels, many set in Vermont.
All sessions by Jennifer McMahon