Biography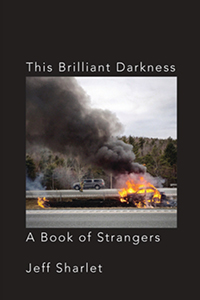 Jeff Sharlet is a New York Times bestselling author and editor of seven books of creative nonfiction and the Beebe '35 Professor in the Art of Writing at Dartmouth College. His books include The Family, made into the Netflix series of the same name, Sweet Heaven When I Die, and This Brilliant Darkness. He is a Contributing Editor for Vanity Fair, Editor at Large for Virginia Quarterly Review, and a winner of the National Magazine Award for his writing from Russia on LGBTQ+ rights.
Website: www.faculty-directory.dartmouth.edu/jeff-sharlet
---
Session: Immersion Journalism
New York Times bestselling author of The Family (also a Netflix documentary) and C Street, Jeff Sharlet talks about his latest book This Brilliant Darkness, a visionary work of radical empathy.
All sessions by Jeff Sharlet