Biography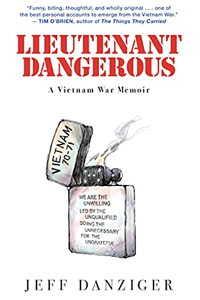 Jeff Danziger was drafted and served in Vietnam in 1969 as an intelligence officer, awarded the Bronze Star and the Air Medal. In 1980 he began as a cartoonist for the New York Daily News and is now syndicated by the Washington Post Writers Group. He has been twice short-listed for the Pulitzer Prize and was awarded an Overseas Press Club Prize. He won the Herblock Prize in 2006, and the Thomas Nast Award (Landau, Germany). He has published 10 books of drawings, two novels, and a memoir.
Website: https://www.danzigercartoons.com
---
Battle Lines: How to Write a War Story
Acclaimed novelist/cartoonist Jeff Danziger, author of Lieutenant Dangerous, in conversation with Veteran's Writing Award winner Dewaine Farria, author of Revolutions of All Colors.
All sessions by Jeff Danziger