Biography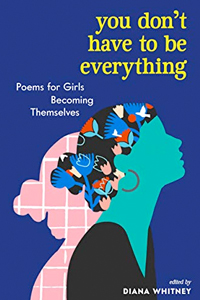 Diana Whitney writes across the genres with a focus on feminism, motherhood, and sexuality. Her work has appeared in The New York Times, The San Francisco Chronicle, The Kenyon Review, Glamour, and many more. Diana's poetry debut, Wanting It, won the Rubery Book Award, and her inclusive anthology, You Don't Have to Be Everything: Poems for Girls Becoming Themselves, became a YA bestseller and won the 2022 Claudia Lewis Award for best poetry book of the year.
Website: https://www.diana-whitney.com/
---
Session: Poetry of Empowerment and Hope: A Conversation.
Poets James Crews (The Path to Kindness, How to Love the World) and Diana Whitney (You Don't Have to Be Everything) share poems, talk anthologies, and discuss the power of poetry to empower and heal, especially in times of loss and disconnection.
Sponsored by the Davenport Fund
All sessions by Diana Whitney