Biography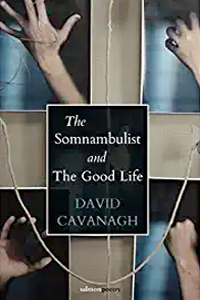 David Cavanagh's fifth book of poems, The Somnambulist and The Good Life, came out from Salmon Poetry of Ireland in 2020. Earlier collections include Straddle, Falling Body, and The Middleman, all from Salmon Poetry; and Cycling in Plato's Cave from Fomite Press in Vermont. For many years he co-directed the External Degree Program and was chair of Interdisciplinary Studies for Northern Vermont University-Johnson. Born and raised in Montreal, he lives in Burlington.
Website: https://www.davecavanagh.com
---
Session: From the Corner of the Eye: A Poetry Reading and Invitation.
Poet David Cavanagh, author of five books, including The Somnambulist and the Good Life, shares his work and insights on how writers can tap into their own lives and the world around them.
Sponsored by the Davenport Fund
All sessions by David Cavanagh