Biography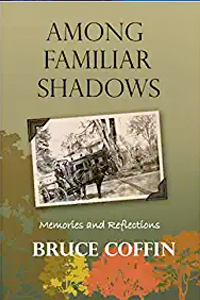 Bruce Coffin is a Woodstock native. He is the author of two memoirs, The Long Light of Those Days, and, more recently, Among Familiar Shadows. His essays, including a critical piece on Dostoevsky published by Oxford University Press, have appeared in various magazines and journals. He is retired from a career of teaching in independent schools in this country and in England, and he currently divides his time between Hamden, CT and Woodstock, VT.
Website: https://www.brucecoffin.com
---
Session: Remembering Woodstock: a Meditation on Place and People.
Memoirist and Woodstock native Bruce Coffin (declared "a Yankee Proust" for his classic work The Long Light of Those Days) shares his new book, Among Familiar Shadows, a compassionate and enlightened look back on the people who have meant the most to him.
All sessions by Bruce Coffin