Biography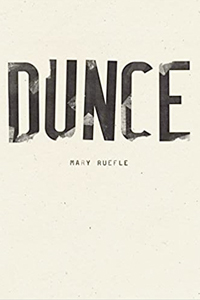 Mary Ruefle is the author of many books, including Dunce (Wave Books, 2019), which was a finalist for the 2020 Pulitzer Prize, longlisted for the National Book Award and the National Book Critics' Circle Award, as well as a finalist for the LA Times Book Prize. She is also the recipient of numerous honors, including the Robert Creeley Award, an Award in Literature from the American Academy of Arts and Letters, a Guggenheim fellowship, a National Endowment for the Arts fellowship, and a Whiting Award. She lives in Bennington, Vermont, where she serves as the state's poet laureate.
Website: wavepoetry.com/collections/authors/products/mary-ruefle
---
Event: Vermont Poets Laureate
A special gathering with Chard deNiord (author of six collections, including In My Unknowing) and Pulitzer Prize finalists Sydney Lea and Mary Ruefle, longlister for the 2019 National Book Award in Poetry.
Sponsored by the Davenport Fund
All sessions by Mary Ruefle