Biography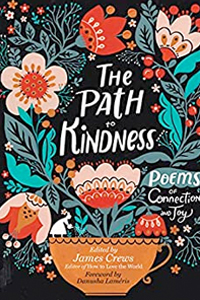 James Crews is the editor of the best-selling anthology, How to Love the World, featured on NPR's Morning Edition, and in The Boston Globe, and The Washington Post. He has authored four prize-winning collections of poetry: The Book of What Stays, Telling My Father, Bluebird, and Every Waking Moment. His poems have appeared in the New York Times Magazine, Ploughshares, The New Republic, and Prairie Schooner. Crews co-founded with Danusha Laméris the Poetry of Resilience seminars.
Website: https://jamescrews.net
---
Session: Poetry of Empowerment and Hope: A Conversation.
Poets James Crews (The Path to Kindness, How to Love the World) and Diana Whitney (You Don't Have to Be Everything) share poems, talk anthologies, and discuss the power of poetry to empower and heal, especially in times of loss and disconnection.
Sponsored by the Davenport Fund
All sessions by James Crews