Biography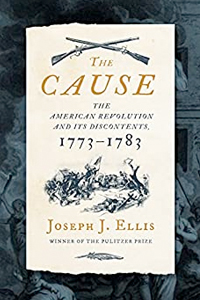 Joseph J. Ellis is one of the nation's leading scholars of American history. The author of eleven books, Ellis was awarded the Pulitzer Prize for Founding Brothers: the Revolutionary Generation and won the National Book Award for American Sphinx, a biography of Thomas Jefferson. His in-depth chronicle of the life of our first President, His Excellency: George Washington, was a New York Times bestseller. His newest book, The Cause: The American Revolution and its Discontents was released in fall 2021.
Website: https://www.josephellishistorian.com/
---
Event: Joseph Ellis on the American Revolution and Its Discontents
Winner of the Pulitzer Prize for History and National Book Award, Joseph Ellis reads from his new book, The Cause, offering insights into the founding of America, and how "democracy" at the time was more suggestive of mob rule than reasoned deliberation.
All sessions by Joseph J. Ellis