Biography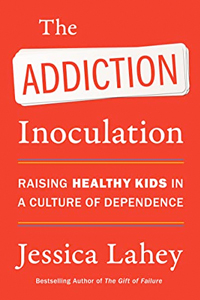 Jessica Lahey is the author of the New York Times bestselling book, The Gift of Failure: How the Best Parents Learn to Let Go So Their Children Can Succeed and The Addiction Inoculation: Raising Healthy Kids in a Culture of Dependence. She's a contributor to The Washington Post, The Atlantic, Air Mail, and a former columnist at the New York Times. She lives in Vermont with her husband, two kids, and a lot of dogs.
Website: https://www.jessicalahey.com
---
Session: Addiction: Prevention, Recovery, and Hard-Won Wisdom
Novelist Jessica Lahey, New York Times bestselling author of The Addiction Inoculation and Prevention Coach at Sana at Stowe detox and recovery center, in conversation with Brett Ann Stanciu, author of Unstitched, a powerful primer on the complexity of the opioid crisis in a rural state.
Sponsored by: Ottauquechee Health Foundation, Mt. Ascutney Hospital and Health Center, and Springfield Turning Point Recovery Center
All sessions by Jessica Lahey