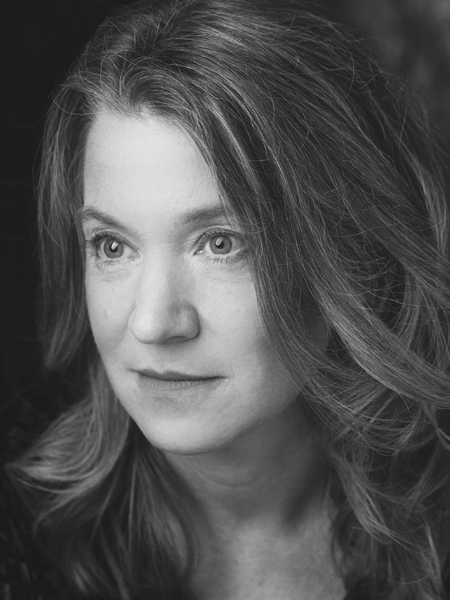 Sarah Stewart Taylor
Buy Sarah's book from Woodstock's Yankee Bookshop: Click Here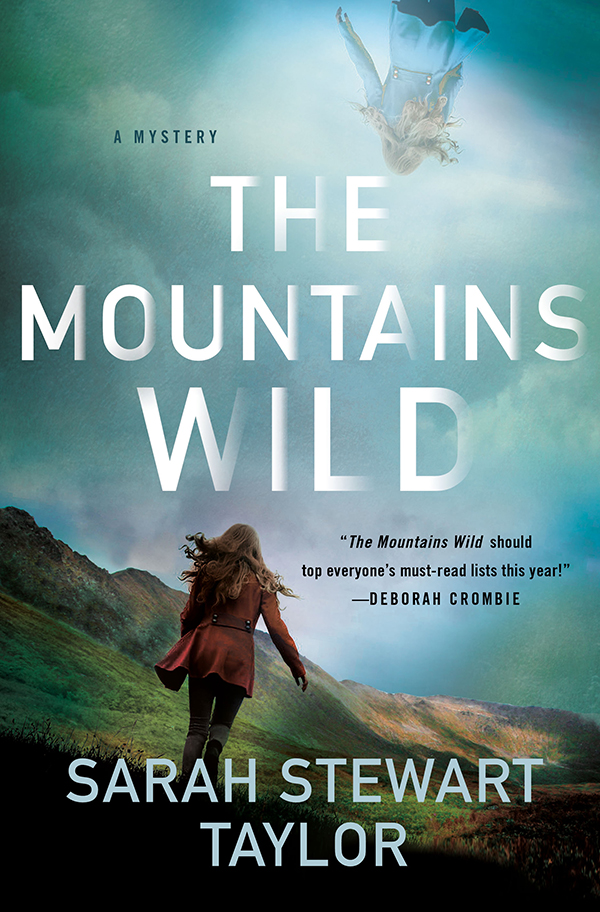 Sarah Stewart Taylor is the author of the Sweeney St. George series and the first Maggie D'arcy mystery,
The Mountains Wild.
 She grew up on Long Island and was educated at Middlebury College and Trinity College, Dublin. A former journalist and teacher, she writes and lives with her family on a farm in Vermont where they raise sheep and grow blueberries. Sarah spends as much time in Ireland as she can and loves to explore new corners of the island. The second Maggie D'arcy mystery, 
A Distant Grave
, will be published in June, 2021. You can visit Sarah online at 
www.SarahStewartTaylor.com
.
The Mountains Wild
Twenty-three years ago, Maggie D'arcy's family received a call from the Dublin police. Her cousin Erin has been missing for several days. Maggie herself spent weeks in Ireland, trying to track Erin's movements, working beside the police. But it was to no avail: no trace of her was ever found.

The experience inspired Maggie to become a cop. Now, back on Long Island, more than 20 years have passed. Maggie is a detective and a divorced mother of a teenager. When the Gardaí call to say that Erin's scarf has been found and another young woman has gone missing, Maggie returns to Ireland, awakening all the complicated feelings from the first trip. The despair and frustration of not knowing what happened to Erin. Her attraction to Erin's coworker, now a professor, who never fully explained their relationship. And her determination to solve the case, once and for all.

A lyrical, deeply drawn portrait of a woman – and a country – over two decades – The Mountains Wild introduces a compelling new mystery series from a mesmerizing author.
Praise for The Mountains Wild


"The atmospheric, intricately plotted story builds to a stunning, unforgettable conclusion. This series starter by the Agatha-nominated author of O' Artful Death introduces an intelligent detective caught up in a personal cold case . . . Taylor skillfully switches time periods from 1993 to 2016 in an atmospheric mystery that blends the history and romance of Ireland with a contemporary police investigation." ― Library Journal (starred review)
"This mystery, evocative of the Irish diaspora, interrogates both a young woman's disappearance and the meaning of homeland." ― Kirkus Reviews

"Taylor's affection for Irish geography, history, and culture suffuses the tale, adding texture and atmosphere. Fans of Elizabeth George should take note." ― Publishers Weekly

"Sarah Stewart Taylor has written a beautiful, bittersweet novel about loyalty and loss and how they can blind us to the truth." ― Minneapolis Star Tribune

"The Mountains Wild makes for perfect summer reading. Maggie is a first-class protagonist―an ace investigator and appealing everywoman with smarts and heart. Suspense fans are sure to welcome her to the crime scene." ― BookPage

"Lyrical, moody, THE MOUNTAINS WILD unfolds like an Irish ballad, at turns stirring, tender and tragic. Sarah Stewart Taylor has written a book as much about the mysteries of the human heart as the questions surrounding the long-missing woman at the silent center of the tale. A triumphant return to the genre." ― New York Times bestselling author Julia Spencer Fleming

"Atmospheric and lyrical, THE MOUNTAINS WILD is that rare thing ― a riveting thriller with a beating heart. In this beautifully wrought portrait of love and family, secrets and lies, Sarah Stewart Taylor dives deep into character, all the while ratcheting up the suspense, page by gripping page, through to the stunning end." ― New York Times bestselling author Lisa Unger