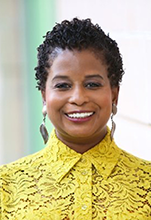 Nikita Stewart
Author and NY Times journalist
Troop 6000
Thursday, December 17, 7 pm
Access the Recorded Event: Click here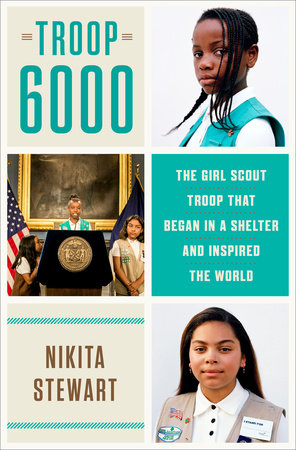 Bio/Presentation: 
New York Times journalist Nikita Stewart settled in with Troop 6000 for more than a year, at the peak of New York City's homelessness crisis in 2017, getting to know the girls and their families and witnessing both their triumphs and challenges. The result is a powerful, inspiring story about overcoming the odds in the most unlikely of places. Troop 6000 is both the intimate story of one group of girls who find pride and community with one another.
Giselle Burgess was a young mother of five trying to provide for her family. Though she had a full-time job, the demands of ever-increasing rent and mounting bills forced her to fall behind. Eviction soon followed, and Giselle and her kids were thrown into New York City's overburdened shelter system. Giselle had the idea to establish a troop in the shelter, and with the support of a group of dedicated parents, advocates, and remarkable girls, Troop 6000 was born.
In 2018, the Newswomen's Club of New York recognized Stewart for her coverage of homelessness, mental health and poverty. She has been a finalist for the Livingston Award and an Investigative Reporters and Editors Award. In Troop 6000: The Girl Scout Troop That Began in a Shelter and Inspired the World, Stewart chronicles the triumphs and challenges of the first Girl Scout troop designed for girls in the New York City shelter system. Stewart joined The New York Times in 2014 after working at The Washington Post.