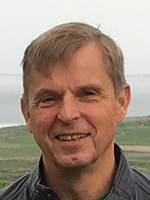 Geza Tatrallyay escaped from Hungary with his family during the 1956 Revolution, immigrating to Canada. He has degrees from Harvard and Oxford Universities (this as a Rhodes Scholar) and the London School of Economics. He worked in the Ontario Pavilion at the world's fair, Expo70, in Japan and represented Canada as an epée fencer in the 1976 Olympics in Montreal.
Geza has worked in government, international organizations, finance and environmental entrepreneurship. Since retiring in 2004, he has devoted himself to writing and now has twelve books published in multiple genres (thriller, memoir, poetry collections, children's storybook). His poetry and articles have been published in journals in Canada and the USA.
The Fencers, the third memoir in his Cold War Escape series, is the story of Paul-Szabó, a Romanian-Hungarian fencer friend he helped defect at the Olympics.
Geza is married with two children and divides his time between Barnard, Vermont, and San Francisco.