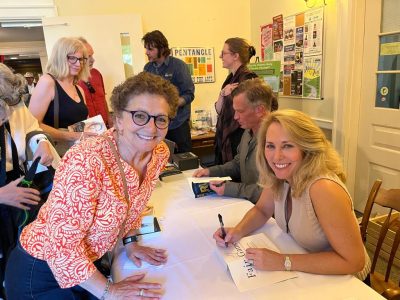 Bookstock 2022 is now one for the books!
It was so good to be "live" again!
The weather was wonderful. Woodstock in summer was picture perfect. The program was pure enjoyment. Our authors met with hundreds of book lovers in 36 author sessions, and signed hundreds of their books, while the Town Green was a festival of music performers, exhibitors and more. Plus, the used book sale tent was crowded with bargain hunters.