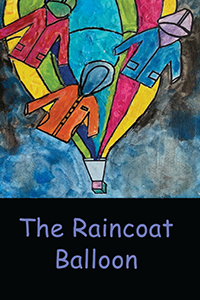 9 Attractions for Kids @ Bookstock This Year
Bring The Family, Admission is Free!
Many Bookstock 2022 events and activities will appeal to children and young adults. Here are ten attractions
1: Meet an author. Our authors are as young as a ten-year-old illustrator to a renowned children's' author more than 80. Meet an author & get your book signed.
2: Meet Ben Franklin. Founder of the first U.S. library and publisher of The Poor Richard's Almanack, will be on The Green,  all day Friday and Saturday. Ben Franklin also leads a Ribbon Cutting Ceremony at 9 AM on Friday. Ben is available for conversation, wisdom and photo ops.
3: Experience Virtual Reality. For the third year, Woodstock Union High School computer science students demo virtual reality on The Green using the latest Oculus headsets. Example: The Open Brush experience lets you paint in 3D with brushes, stars, and light.
4: Buy a Book. Upwards of 1,000 children and young adult books will be for sale in the used book sale tent on The Green.  Rock bottom prices. Among the 30 authors in the exhibitor tent, a half dozen offer children or YA content. Open 9AM – 6PM Friday and Saturday, Sunday 9AM – 2 PM.
5: Hire a Poet.  Commission a special poem! At their own tent on the Green. Donations optional but welcomed.
6: Spy Friday! Play the Spy Game at the Info Tent on Friday. At 6 PM on Friday, Town Hall Theater, attend the special event called "In from the Cold." American writer, spy novelist, and former CIA officer Valerie Plame, author of the best-selling "Fair Game: My Life As A Spy"  joins Robert Kerbeck, award-winning author of "Ruse: Lying the American Dream from Hollywood to Wall Street", to talk leaks, sneaks, and other assorted spy stories.
7: See Books as Art. The grand opening of Unbound Volume X is Friday 4:30 PM with reception, at Artistree Community Arts Center. This exhibit will be on for a month.  An eye-opening show of all of the possibilities of what we may think or may not think a "book" is.
8: Entertainment. Enjoy live music. On the Green, from 10AM on Friday and Sunday, 10:30AM on Saturday.
9: Food & Beverages. Visit the food tent featuring a variety of choices from several vendors. Lemonade stands will also be on both ends of The Green, hosted by local groups including Woodstock Union High School hockey teams.
This year signed copies of author's books will be available exclusively at the Yankee Book Shop tent on The Green. As always, all events are free.