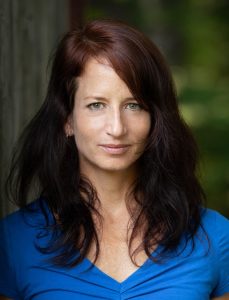 Diana Whitney is joining Bookstock as its first-ever Managing Director. Diana is an accomplished author and well versed in literary festivals. She, our volunteers, and our partners are working to make Bookstock 2022 the best weekend ever! Formerly held in July, next year's event will take place June 24th-26th.  
Here is what Diana has told us: "I'm delighted to join the Bookstock team as Managing Director of the festival. I came to read at Bookstock in 2015 and loved the summertime celebration of literature and community, set in an idyllic Vermont town. Since then, I've made an annual pilgrimage to hear Bookstock's stellar poetry line-up.
I write across the genres in Brattleboro with a focus on feminism, motherhood, and sexuality. I have a B.A. from Dartmouth and a M.A. in English Literature from Oxford, where I was a Rhodes Scholar, and attended the Warren Wilson MFA Program for Writers. My irreverent parenting column, Spilt Milk, was syndicated for years, garnered a loyal following, and ran as a VPR commentary series. My first book, Wanting It, became an indie bestseller and won the Rubery Book Award in poetry. I was the longtime poetry critic for the San Francisco Chronicle, where I featured women poets and LGBTQ voices in my column. My work has appeared in The New York Times, The Washington Post, The Kenyon Review, The Rumpus, and many more. I'm grateful to have received grants and fellowships from the Sustainable Arts Foundation, the Vermont Arts Endowment Fund, and the Virginia Center for the Creative Arts, and was just awarded a Creation Grant from the Vermont Arts Council. My new anthology, You Don't Have to Be Everything: Poems for Girls Becoming Themselves, was released this spring to critical acclaim and became a number one YA bestseller." 
Diana brings her experience as a committee member of the Brattleboro Literary Festival, a love of programming and hosting literary events, a mission to lift up diverse voices, and close ties to the literary community in Vermont and the Northeast.   
Bookstock supports the cultural richness of Vermont and New England and celebrates a wide range of literary talent across genres—from regional writers to Poet Laureates and Pulitzer Prize winners—to emerging young writers and those who have found their compelling voice at midlife. Past presenters include Poet Laureate Billy Collins, Vermont's own Howard Mosher and NYT bestselling author Richard Russo.