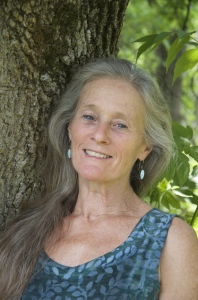 SafeArt, a healing arts non-profit located in Chelsea, Vermont, has released a new resource for those seeking to promote healing and healthy growth for children, adults, and communities. A Curriculum of Courage: Making SafeArt, by SafeArt founder and Chelsea resident Tracy Penfield, builds on SafeArt's 17-year history working in the territory of abuse, trauma, and healing. [1:00 Saturday, ArtisTree] A Curriculum of Courage encourages a proactive approach to healing that draws upon human beings' natural inclination for creative expression.
Penfield is a visual and performing artist who founded SafeArt after her own experiences healing from a destructive marriage through expressive movement. Penfield has been offering workshops, performances, and trainings since 1980, and doing so on behalf of SafeArt since 2000.
By teaching prevention, healing skills, and self-advocacy, this book offers insight on how to guide young people toward becoming independent, self-confident adults, and how to foster healing in adults who have experienced traumatic abuse.