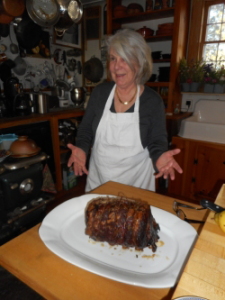 The Dusky Afternoon: An Oregon Childhood 
immerses readers in a post-World War II rural Oregon where logging trucks laden with timber rumbled along gravel roads and moonshine was secreted in nearby shadows. [1:00 Friday, St James Parish Hall] Here a man's measure was taken not by his wealth or success but by his toil, and a woman was assessed not by her virtues but by her virtue. Rivers and reputations rose and fell swiftly. Electricity came to this rural area almost to the day the girl and her family arrived at the farm. Lowell and Fall Creek were charged for change.
The author holds a Bachelor of Arts degree in English Literature from Stanford University. Writing has been her life as a journalist/editor and public relations executive for nearly 50 years. She will explore why she prefers to apply her own brush strokes and choose her own colors for her books. This means self publishing.