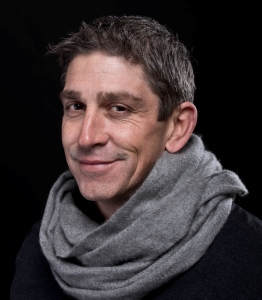 In the keynote presentation at Bookstock 2016, Richard Blanco will reflect via poetry, prose and personal anecdote on his own Cuban heritage, Latin American migration, and what connects us all across social, political and cultural gaps —addressing those universal questions we all ask ourselves on our own journeys: Where am I from? Where do I belong? Who am I in this world? Richard Blanco is the fifth inaugural poet in US history—the youngest, first Latino, immigrant, and gay person to serve in such a role. Born in Madrid to Cuban-exiled parents and raised in Miami, the negotiation of cultural identity and place characterize his body of work.
He is the author of three poetry collections: Looking for the Gulf Motel, Directions to the Beach of the Dead, and City of a Hundred Fires; and two memoirs: The Prince of Los Cocuyos: A Miami Childhood and For All of Us, One Today: An Inaugural Poet's Journey. The University of Pittsburgh Press has published the commemorative chapbooks One Today, Boston Strong and Matters of the Sea, the last of which Blanco read at the historic reopening of the US Embassy in Havana.
Blanco's many awards include the Agnes Starrett Poetry Prize, PEN's Beyond Margins Award, the Paterson Poetry Prize, the Thom Gunn Award, a Lambda Literary Award, and two Maine Literary Awards. A Woodrow Wilson Visiting Fellow and Phi Beta Kappa Alumnus, he has received honorary doctorates from Macalester College, Colby College, and the University of Rhode Island. In 2015, The Academy of American Poets named him its first Education Ambassador. A builder of cities as well as poems, Blanco holds a B.S. in Civil Engineering and an M.F.A. in Creative Writing. He shares his time between Bethel, Maine and Concord, Massachusetts.
"Blanco's contributions to the fields of poetry and the arts have already paved the path forward for future generations of writers. Richard's writing will be wonderfully fitting for an Inaugural that will celebrate the strength of the American people and our nation's great diversity." —President Barack Obama