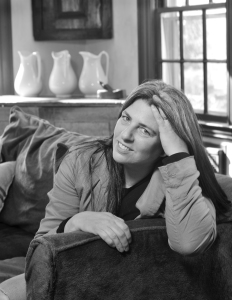 Jean Hanff Korelitz is the author of the novels
You Should Have Known, Admission
(adapted as the 2013 film starring Tina Fey
),
The White Rose, The Sabbathday River,
and
A Jury of Her Peers.
She has also written a novel for children,
Interference Powder,
and a collection of poetry,
The Properties of Breath.
[1:00 Saturday, Library Mezzanine]
Born and raised in New York City and educated at Dartmouth College and Clare College, Cambridge, Korelitz lives in New York City with her husband, Irish poet Paul Muldoon. Her most recent novel,
The Devil and Webster,
takes place on the campus of Webster College, where the institution's first female president must grapple with a student protest that quickly evades her control and even her understanding. Touching on some of the most topical and controversial concerns at the heart of our society,
The Devil and Webster
examines the fragility that lies behind who we think we are – and what we think we believe.